Coffee and Cakes in Cambridge
The Sage of Cambridge offers a wide variety of cakes, pastries, cookies and other indulgent sweets you can enjoy alongside our masterfully brewed coffees and teas. Our top priority is to provide our loyal customers with fresh, healthy and plant-based dessert options.
We cater to various different dietary requirements to ensure everyone is left satisfied. Our breakfast and lunch menus, as well as many cakes and pastries have scrumptious gluten-free, vegetarian and vegan options for our guests to enjoy.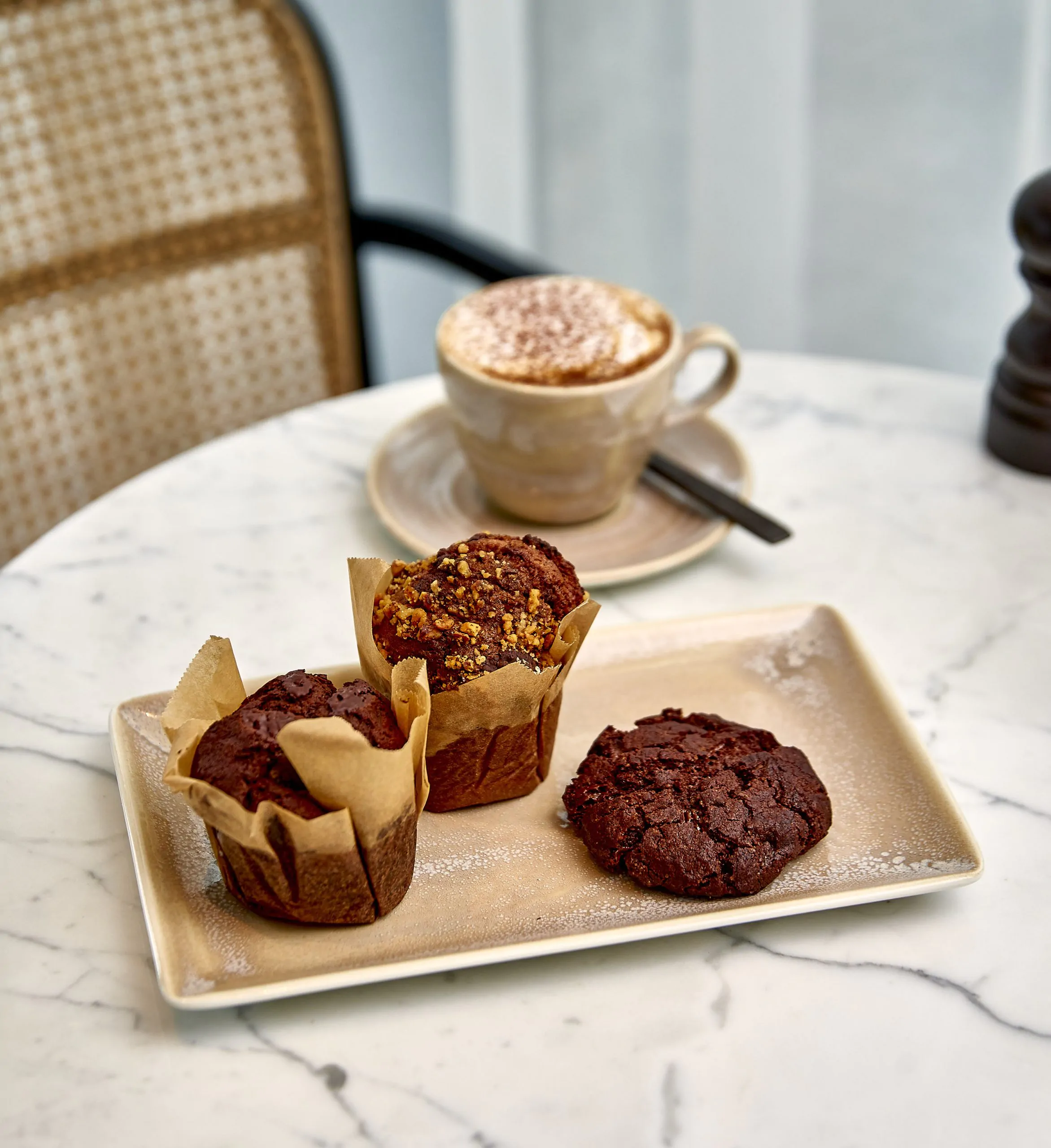 Here at The Sage of Cambridge, you will find many popular pastries, as well as plenty of unique and exclusive options. We encourage our team of chefs to experiment, this way helping them unlock their full potential and add their own special touch to the well-beloved classics. On top of that, we are always excited to offer our loyal customers brand new, always freshly prepared tasty, food options!
Our desserts are made using fresh and locally sourced ingredients, thus allowing us to stay sustainable. We try our best to create indulgent treats, which will make you feel good. Alongside our healthy options, we also strive to cater to various dietary needs by offering plenty of vegan and gluten-free cakes, muffins, cookies, as well as breakfast and lunch options.
Rewards for our loyal customers
We want to show our appreciation to our loyal customers, therefore now you can take advantage of our generous deals, as well as our loyalty cards.
After buying 4 drinks, your 5th one will be on us! If you purchase 4 more beverages, we will thank you with a free pastry or muffin of your choice.
Our customers can now buy our specialty coffee beans to make great coffee and bring a piece of The Sage into their own homes. We offer a selection of different flavours, such as Los Altos, which brings subtle notes of almond, chocolate and brown sugar into your brew. When purchasing coffee beans from our cafe, you also get a complementary coffee on us.
Alongside our artisan coffee and delicious treats, you can enjoy the tranquil atmosphere, which is perfect for productive work days. The bright cafe ambience and spacious tables make it easy to focus and get lost in work.
Our cafe is located nearby the city centre, as well as the business hotspots of Cambridge, which makes it the perfect location for co-working and networking. And of course, we make it easy to bond over our delicious coffees and sweet treats.